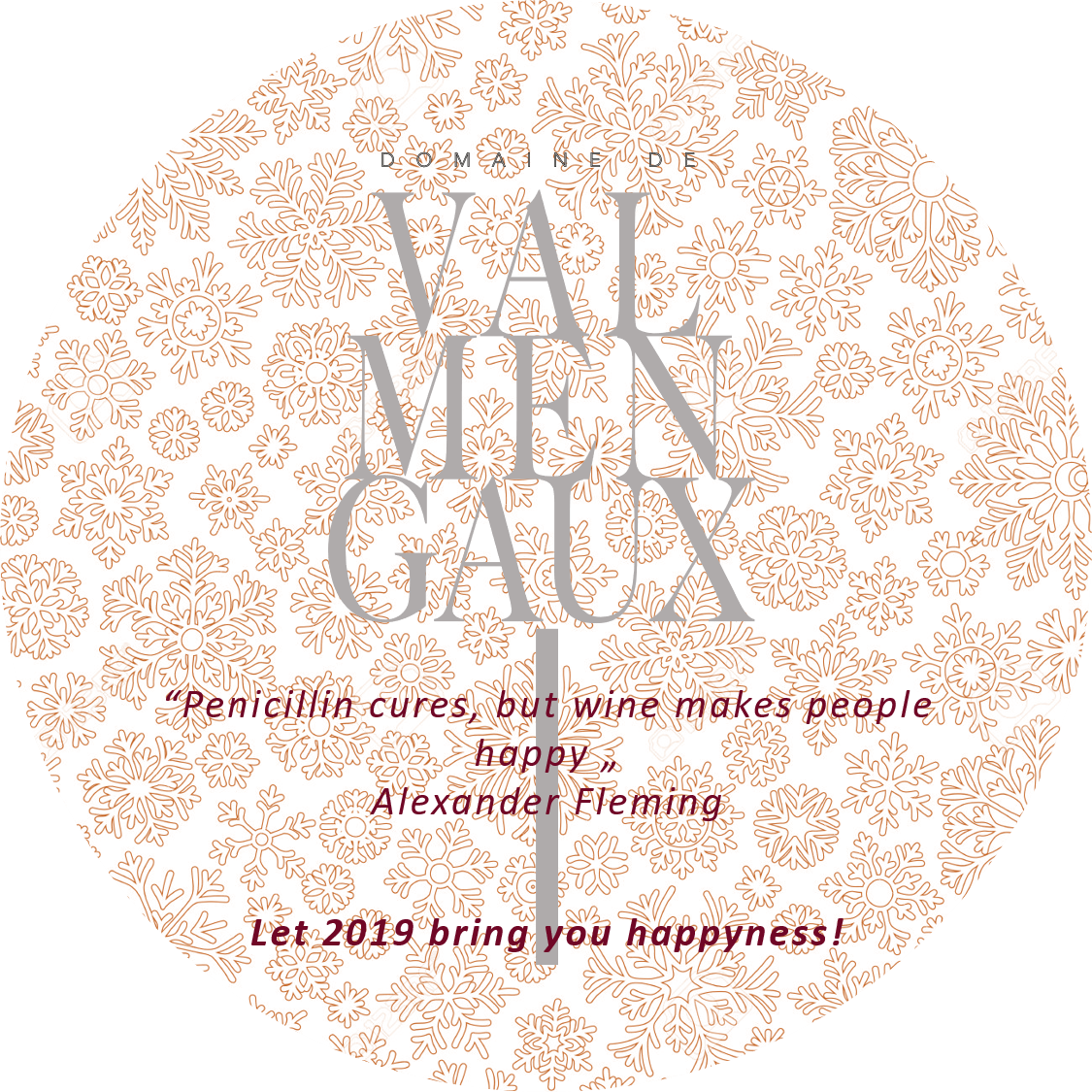 2017 was the year of the frost; 2018 the year of mildew. Domaine de Valmengaux suffered fortunately limited consequences. We feel especially lucky hail did not hit our vines while it destroyed many plotss few kilometers from Vérac. We eventually harvested really nice grapes : 2018 vintage should be magnificient!
2019 should bring us some surprises, some positive, some nasty. We can alrealdy announce that we will complete the vines planting at Domaine de Valmengaux. We will be able to offer you new wines (including one white cuvée) from 2021.
To all of you, Domaine de Valmengaux' friends and wines lovers, we wish a happy 2019 year, made of nice projects and only positive surprises!